OUR STORY
For almost three decades, bank-owned Early Warning has provided network intelligence that helps financial institutions get money moving.
From opening your first checking account on graduation day to applying for a mortgage for your dream house, our intelligence is used to inform money moments – big and small – every day.
1990s Deposit Risk Management
Banks develop model to share data to mitigate deposit losses, and form an independent company to steward this data on behalf of the banking industry.
Launched our first check deposit and check payment validation products.
2001-2005 New Account Opening
Added a new account fraud detection service and fraud data sharing.
2006-2009 Identity Risk Management
Introduced the Early Warning brand and became wholly bank-owned.
Added identity risk solutions and real-time check deposit and account opening services.
2010-2012 More Fraud Protection
Provided high-risk transaction alerts to ID theft agencies among others.
Introduced asset verification services.
2013-2014 Mobile Solutions
Enhanced mobile suite with nearly a dozen new releases.
2015-2018 Authentication & P2P Payments
Offered layered multi-factor authentication via a single integrated platform.
Introduced Zelle Network® – the first real-time payments service.
Innovative
500M+
Payments processed for the first half of 2020 through the Zelle Network
On
Collaborative
2,500+
Number of financial, government and payment companies in the diverse network we serve
On
TRUSTWORTHY
90%
45 of the top 50 financial institutions partner with us
Off
Our Leadership
Al Ko
Chief Executive Officer
Albert Ko is Chief Executive Officer of Early Warning Services, LLC, a fintech company owned by seven of the country's leading banks. The company's innovations empower financial institutions of all sizes to make confident decisions, enable payments and mitigate fraud.
Ko is well known for his consistent track record of leading at scale and developing innovative product experiences in financial technology, payments, and consumer and small business management. He assumed the role on May 13, 2019.
Early Warning has served to protect the financial services industry from fraud and risk for more than 25 years. Today, the company is best known as the owner and operator of the Zelle Network®, a financial services network focused on transforming financial experiences. But, it is the company's rich portfolio of deposit and payment risk management, identity verification, and authentication solutions for banks that have been foundational to its years of success.
Prior to joining Early Warning, Ko served as Chief Transformation Officer for Intuit. Appointed to this role in 2017, Ko drove Intuit's operating rhythm and oversaw the cross-company transformational change initiatives that allowed Intuit to re-imagine and re-invent itself in order to best serve its customers.
Over his 13+ year career at Intuit, Ko held numerous leadership positions, including General Manager of Mint and Head of Product for Intuit's Small Business Group, where he was responsible for the global expansion of QuickBooks, Payments, and Payroll.
Before joining Intuit, Ko was a management consultant at both the Boston Consulting Group and McKinsey & Company where he advised technology and industrial clients on strategy, organizational effectiveness, and supply chain management.
Al holds a B.A. in History and International Studies from Yale University and a J.D. from Harvard Law School.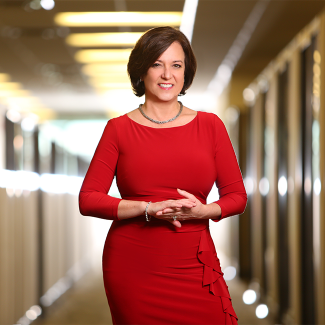 Lou Anne Alexander
Chief Product Officer
Lou Anne Alexander is Chief Product Officer at Early Warning. With more than thirty years of industry experience, the last ten in product leadership roles at Early Warning, Lou Anne leads all product-related initiatives at Early Warning, from strategy to execution – focusing on designing and developing products that help customers succeed in a rapidly changing market environment.
Lou Anne led the launch of Zelle®, a digital payments network connecting financial institutions of all sizes, for Early Warning. Today, one in two U.S. adults with a bank account has access to Zelle in their mobile banking app1, making it easy to send fast digital payments to people they know and trust with a bank account in the U.S.
Lou Anne is a frequent contributor on topics such as payments, retail banking, and risk for American Banker, PaymentsSource, The Wall Street Journal, PYMNTS.com, and others. She has presented at industry events including Money20/20, BAI Payments Connect, NACHA Payments and others. Lou Anne was honored to be part of PaymentSource's "Most Influential Women in Payments" for 2017 and 2019 and was a "Women in Payments" nominee for Most Distinguished Professional in 2019.
Lou Anne joined Early Warning in 2009 and has held several leadership positions while expanding the payments and risk product roadmaps. As a recognized banking industry veteran, she served for more than two decades in executive positions at Wells Fargo, Wachovia, and First Union National Banks.
Lou Anne holds a bachelor's degree in computer science from North Carolina State University and an M.B.A. from Queens University.
1 As of January 2020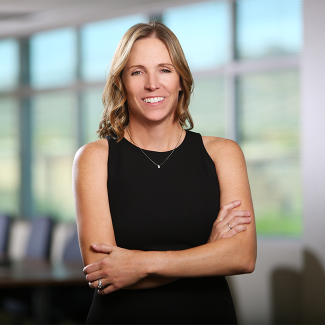 Tracy Cheney
General Counsel and Secretary
Tracy Cheney is General Counsel and Secretary for Early Warning. She joined the company in 2006 and served in several legal roles including chief compliance officer.

In her current role, Cheney providers leadership, oversight and direction for all legal, regulatory, compliance and corporate governance affairs. She supervises the provision of legal support and advice for the company's payments, authentication, risk and consumer reporting business lines; corporate development initiatives; intellectual property; and employment litigation matters.

Prior to Early Warning, Cheney served for nine years as Corporate Counsel for First Data Corporation's money transfer, payment instruments, remittance and processing and merchant acquiring businesses. During that time she supported the formation and launch of Early Warning.

Cheney holds her J. D. from the University of Denver and a bachelor's degree in business administration from the University of Southern California. She is admitted to practice law in Arizona and Colorado. Cheney is on the board of directors for the Consumer Data Industry Association.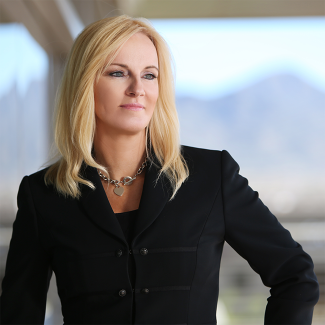 Rose Corvo
Chief Marketing Officer
Rose Corvo is Chief Marketing Officer for Early Warning. In this role, she leads the company's customer-facing enterprise, including Sales, Marketing, PR and Communications. Rose is an internationally-recognized financial services executive with more than 30 years of both domestic and international experience in retail and wealth management banking. With expertise in marketing, risk, operations, research and analytics, she has successfully led multiple company acquisitions and business transformations for enterprise-level financial institutions.
Prior to Early Warning, Rose served as Chief Risk Officer for Barclays UK Retail Bank. She was an executive with Bank of America for 13 years and managed the Bank of America brand following the financial institution's merger with Nations Bank. While at Bank of America, she held several executive roles leading Risk Management for Card Services, Global Technology and Operations Compliance, Brand, Marketing and Agency Management, and new product development for mass affluent marketing and global retirement solutions.
Rose is currently on the Board of Girls on the Run and Journey One. She has served as a mentor in the UK's "Lead like a Woman" forum and is a volunteer at the Triple R Horse Rescue in Cave Creek, Arizona.
Rose received a bachelor's in business administration with a concentration in marketing from Swindon College in the United Kingdom.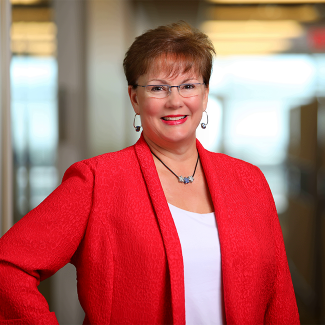 Suzanne Hartin
Chief Risk Officer
Suzanne Hartin is Chief Risk Officer for Early Warning.  In this role, she leads the company's risk functions including Information Security, Enterprise and Operational Risk Management, Business Continuity and Crisis Management, Third Party Risk Management, Compliance and Physical Security.
Suzanne has more than 20 years of risk management experience developed at a variety of the nation's largest financial institutions. Prior to joining Early Warning, she was Vice President of Operational Risk Management at Capital One where she managed the Enterprise Business Continuity and Crisis Management teams as well as the Corporate Third Party Risk Management and Corporate Insurance Risk Management programs. She has also held a number of executive risk, compliance and information security positions at American Express and Bank of America.
Suzanne graduated from Davidson College with a degree in economics. She is a Certified Information Security Manager (CISM) and is Certified in Risk and Information Systems Controls (CRISC). Suzanne serves on the Board of Directors for Sytek Electric, the world leader in design and manufacture of high-powered sub-sea motors used on ROVs (remotely operated vehicles) and other sub-sea applications and is a member of ISACA and the Executive Women's Forum (EWF).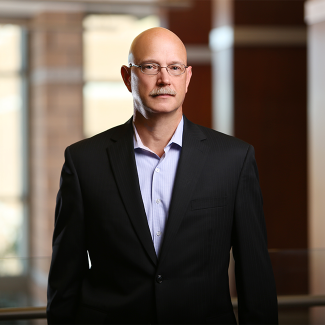 Sean Murphy
Chief Internal Audit Executive
Sean Murphy is chief internal audit executive for Early Warning. Sean joined the company in 2010 and led the creation of the internal audit department that is responsible for auditing all aspects of Early Warning's business operations for compliance with internal control and regulatory frameworks.  
With more than 30 years in public and internal auditing and compliance, this industry veteran's experience spans multiple industries including financial services, higher education and technology.
Sean holds a bachelor's degree in accounting from Brigham Young University and earned his CPA in Alaska. He is a Certified Internal Auditor, Certified Information Systems Auditor and is a member of ISACA and the IIA.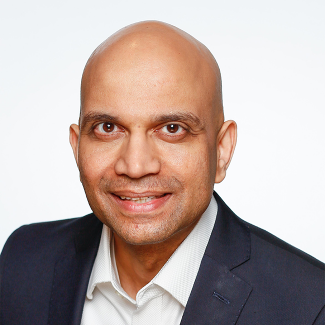 Milind Nagnur
Chief Technology Officer
Milind serves as Chief Technology Officer at Early Warning, the fintech company owned by seven of the country's leading banks. In this role he oversees the teams responsible for the technology and engineering of solutions that empower financial institutions of all sizes to make confident decisions, enable fast payments, and mitigate fraud. With more than 20 years of experience in technology leadership roles, he specializes in reimagining and fortifying core platforms and processes while building strategic innovative capabilities to fuel growth.
Prior to joining Early Warning in 2020, Milind served as EVP & Chief Information Officer for Innovation & Strategic Services at Wells Fargo Bank. There he was responsible for technology strategy to position the bank for the future, relying on engineering excellence in capabilities such as data, advanced analytics, machine learning, natural language processing, automation, distributed ledger platforms, and quantum computing research.
He has an extensive background in highly regulated financial industries and managing large scale portfolios of critical transaction processing platforms, applications, data, and infrastructure services. In previous roles, Milind was responsible for Citigroup's global data, advanced analytics and regulatory services technology, and payments technology at JPMorgan Chase.
Milind has a Bachelor of Technology Degree from Indian Institute of Technology (IIT) Bombay and an MBA in Computer Information Systems and Finance from Indian Institute of Management (IIM) Calcutta. He has co-authored a book on Java2 Network Security published by Prentice Hall.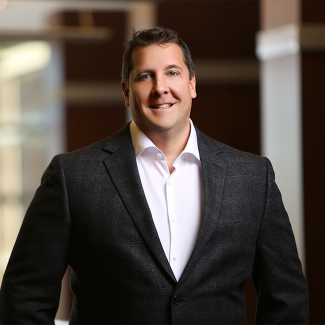 Mark Travi
Chief Financial Officer
Mark Travi, Chief Financial Officer for Early Warning, joined the company in June 2012 and manages the financial operations, contract and partner negotiations and acquisition strategy of the company.  His executive level financial and operational experience spans more than 22 years across multiple industries.  
Prior to joining Early Warning, Mark spent 2 years as the CFO/COO for Pathways Platform, a digital media start-up where he successfully negotiated a $3.0M Series A funding round and was instrumental in favorably restructuring the Company's debt and operating structure.
Mark served 11 years as CFO for TMP Worldwide (a division of Monster Worldwide), the world's largest publicly-held global recruitment advertising agency, where he was responsible for the organization's financial and operational structure.  During his tenure, he was responsible for the vetting and integration of 40+ acquisitions and was an instrumental team member in the acquisition and development of the company known as Monster.com.  In 2002, he restructured the entire organization for continued profitable growth and led the sale of the agency to the private equity firm VSS in 2006 where he remained CFO through 2010.  
Mark also served as President/CFO of the publicly traded Telecomm Industries, Inc. which he sold to PentaStar Communications and later repurchased through his start-up company ACTI.
Prior to serving in those positions; he was an Audit Supervisor for two large public accounting firms. Mark earned his Bachelor of Science Degree in Accounting from Illinois State University.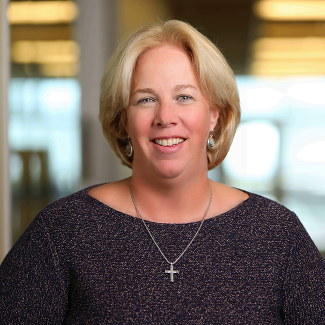 Donna Turner
Chief Operations Officer
Donna Turner is Chief Operations Officer at Early Warning. In this role, she leads the many teams responsible for defining the company strategy and bringing it to life. Her teams develop the programmatic processes of design and oversight of implementation, manage consumer and client servicing and fraud risk management coupled with back office support of our products. 
Prior to joining Early Warning, Donna spent over two decades at Bank of America, dedicated to the company's fraud oversight discipline. During this time, her role included leading the enterprise fraud management function for the bank, which was preceded by over a decade in fraud risk roles, product management and operational leadership.
Donna attended the University of Florida where she received a bachelor's degree in political science. She received an Operations Management Program accreditation from the University of Michigan as well as an Enterprise Risk Management Certificate from the Harvard Business School.