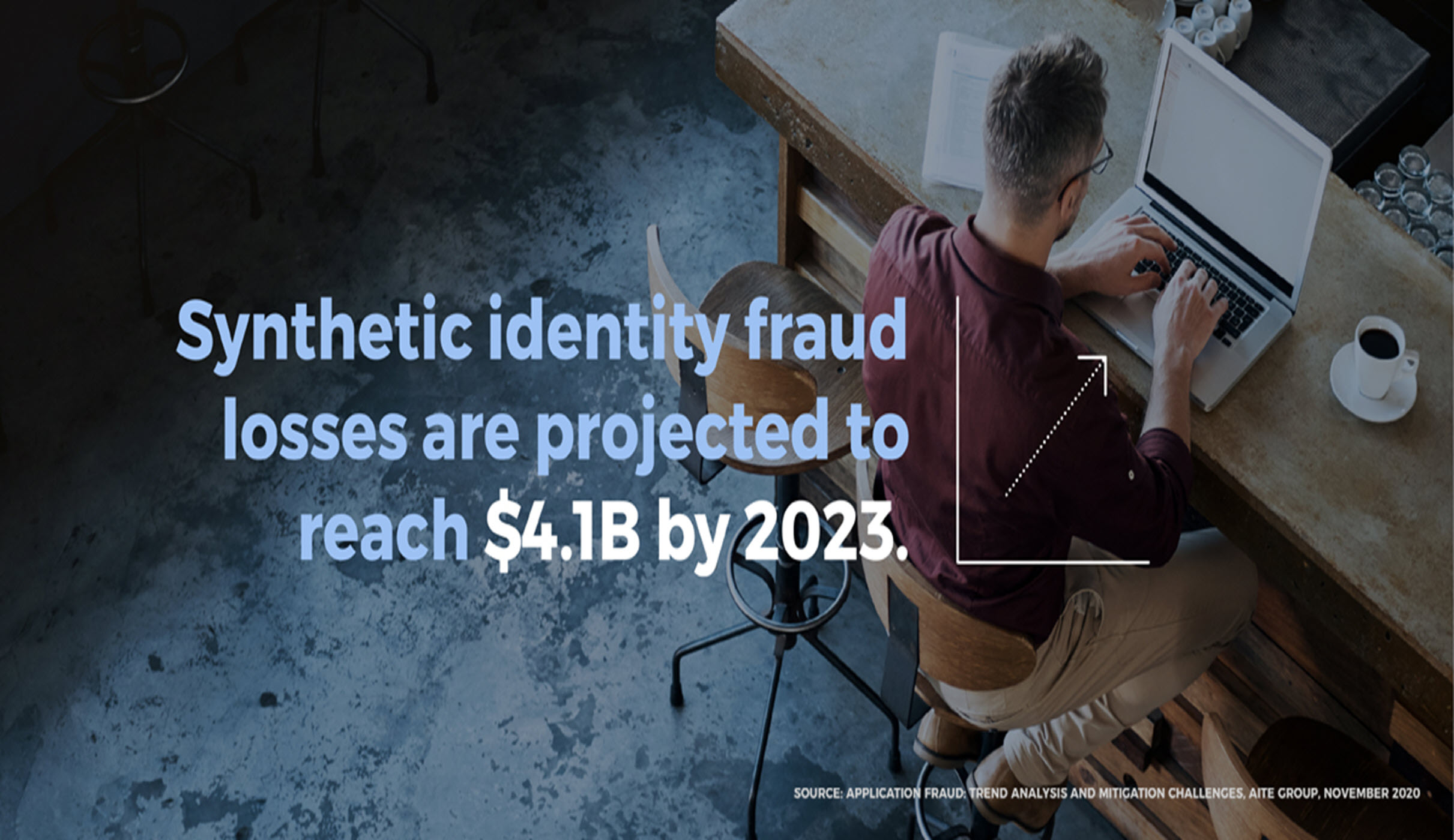 Learn about the new forces driving fraud in digital account opening
Application fraud is growing.
By 2023, synthetic identity fraud losses are projected to top $4.1B per year. Discover how social and economic shocks in the wake of the COVID-19 pandemic have created unexpected new challenges for digital account openings.
To learn more, download the Aite white paper, "Application Fraud: Trend Analysis and Mitigation Challenges," and learn how to empower your financial institution with the real-time information you need to better detect synthetic identities and build trustworthy relationships.