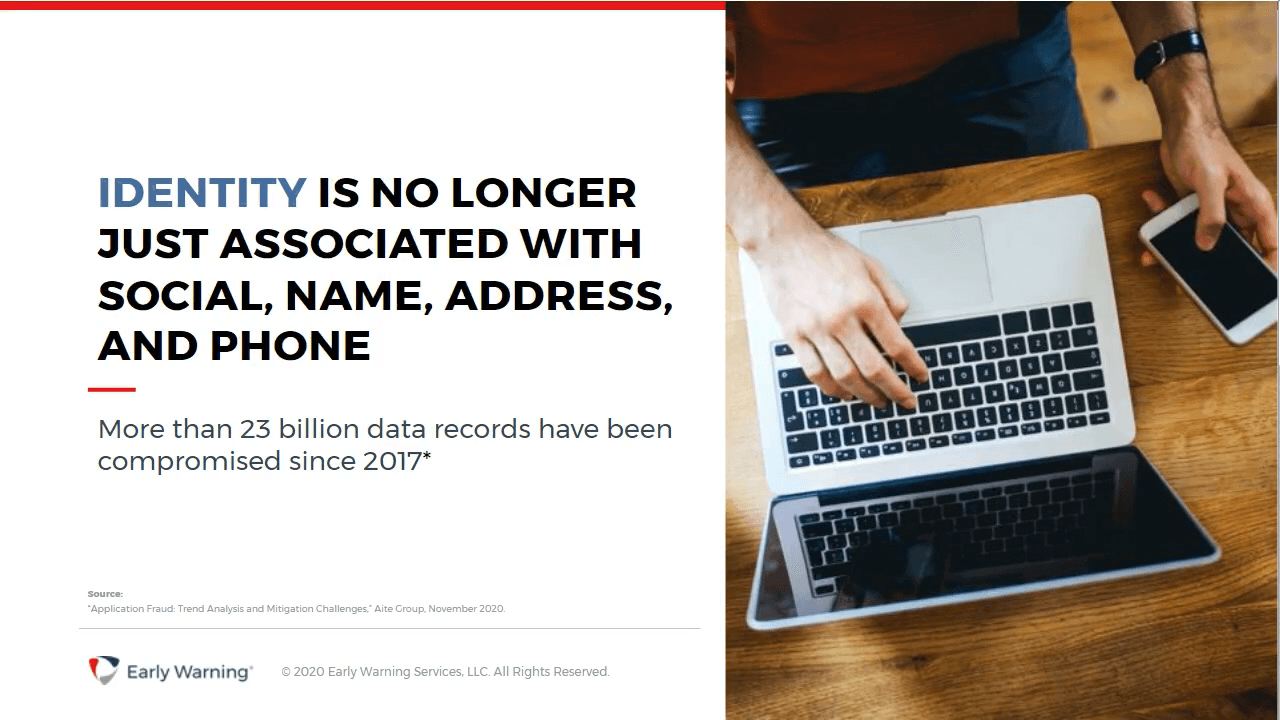 How to combat application fraud while improving the customer experience
With application fraud attacks up 16%, according to Aite Group, it's no wonder that financial fraud executives consistently name application fraud as one of their top three pain points. And although financial institutions are investing heavily in combatting application fraud, the criminals are constantly one step ahead. Financial institutions struggle to determine the true cost of fraud and its impact on DDA and credit card portfolio quality.

But as financial institutions enhance their application fraud efforts to keep consumers safe, they've also got to balance these efforts against the consumer experience. Consumers are becoming used to easy, fast, convenient digital experiences and become frustrated if your account verification process is unwieldy. They may even abandon the application.

Watch this on-demand American Banker hosted webinar to understand:
The most recent application fraud trends including synthetic fraud—and how financial institutions are adapting
How to measure the impact of your risk mitigation efforts and benchmark those results against your peers
How to reduce fraud losses while improving digital account onboarding
The benefits of a consortium-based approach to application fraud