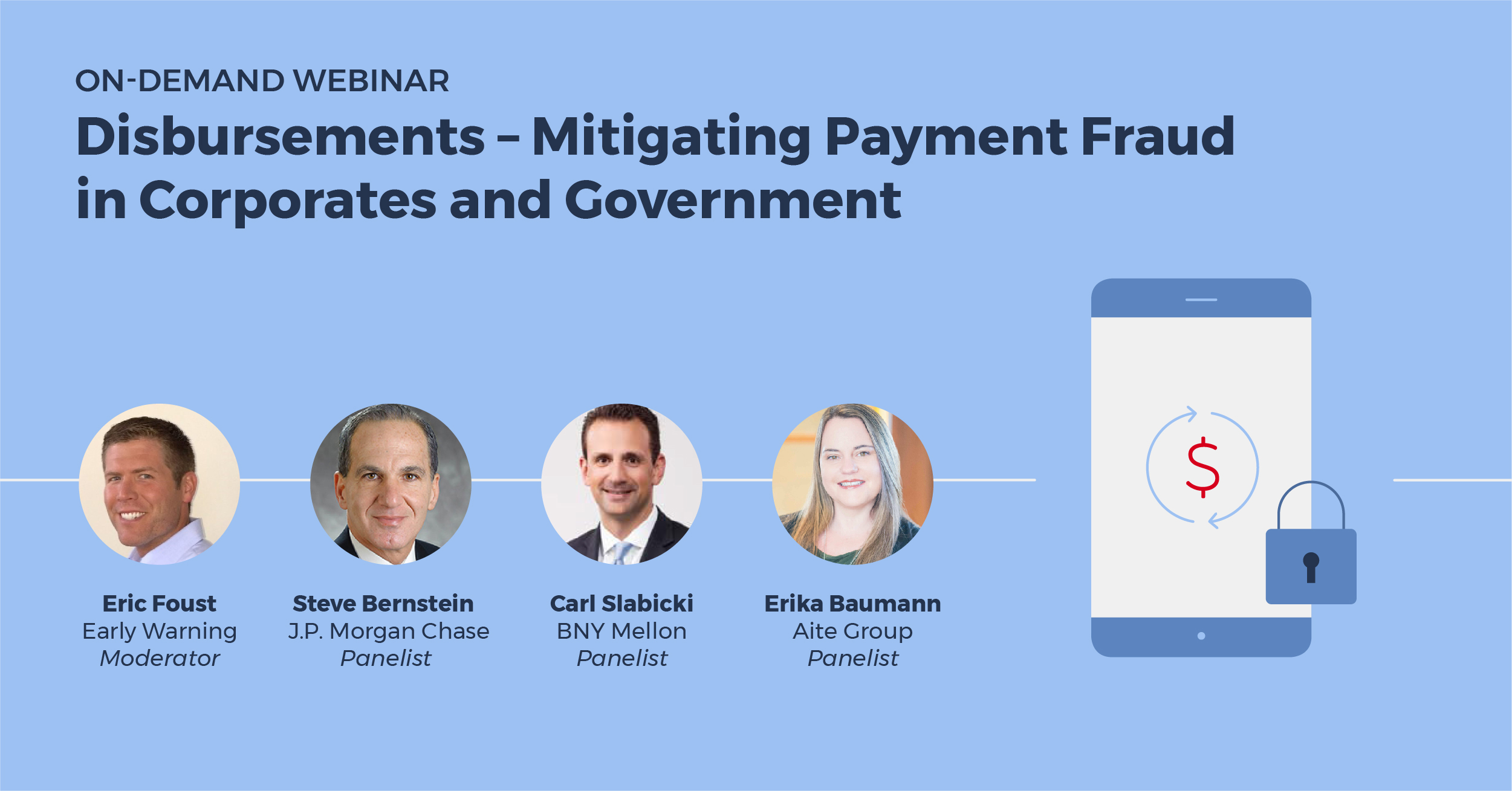 Disbursements – Mitigating Payment Fraud in Corporates and Government
85% of U.S. financial institutions expect fraud attacks to increase as the volume of real-time payments increases1  
Today, securing real-time payments is vitally important for financial institutions and their corporate customers. COVID-19 has increased demand for faster payments and created new opportunities for criminals.
As overall payment fraud volume continues to trend upward for both financial institutions (FIs) and businesses, protecting transactions in a real-time environment is an increasingly important cornerstone of the relationship between FIs and their clients. 
Watch this on-demand American Banker webinar and explore how banks can protect their corporate customers from fraud by applying the lessons learned from government disbursements to their own real-time payment's environment.
Early Warning and a panel of experts from Aite Group, J.P. Morgan, and BNY Mellon offer insights to help you:
Stay secure while improving customer experience
Evaluate evolving risk factors 
Protect your competitive advantage 
1 "Market Trends in Mitigating Fraud Risk Related to Real-Time Payments," Aite Group, July 2020